Prepare a convenient Eco-friendly materials large capacity waterproof backpack cooler
02-06-2021
There are many things that can make cooler bags more convenient on a trip to the beach. This includes being collapsible, leak-proof and convenient to carry with you on all of your outdoor items. You also want to make sure that your beach cooler bag is made out of safe, natural and eco-friendly materials that you can feel comfortable putting all of your drinks and snacks in.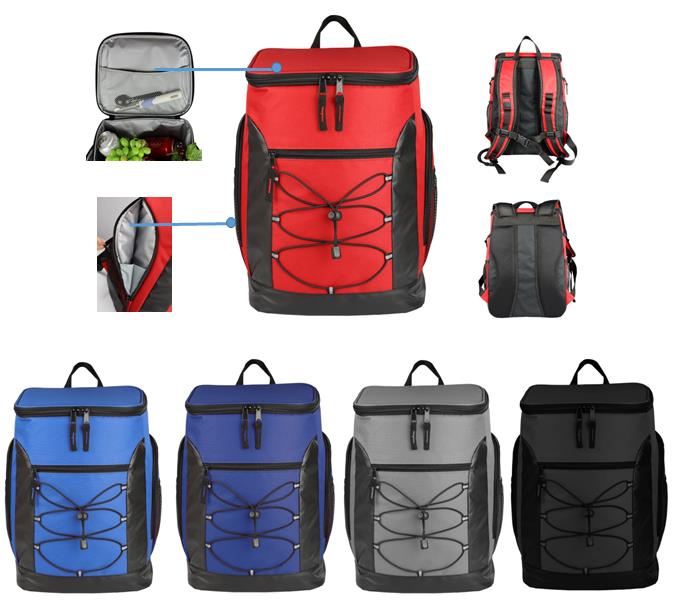 If you are ready to find a new convenient beach cooler for your upcoming outdoor activities, then we have made it easier for you. Take a look at our best super convenient beach coolers that you are sure to love all summer long.
Product Name: Eco-friendly materials large capacity waterproof backpack cooler
Item No: OBL-20BP113
Material: 600D/VC&15CPEVA&8MMPE Foam
Capacity: 26L
Main features:
1. Zippered main compartment with double zipper pullers and front zippered pocket
2. Interior flap with mesh pocket
3. Stylish front pocket with cording detail, useful for holding loose items.
4. Two sides pockets for bottle
5. Compression strap on the shoulder strap
6. Bottle opener attaches to the shoulder strap
7. Easily fits 24 cans plus ice for enjoying a full day of activities
Function:
Cold / hot insulation, the product insulation layer is thick insulation cotton, good insulation effect;
the product is environmental friendly, soft, foldable and easy to carry.
Super Convenient Beach Coolers That You Are Sure to Love
If you're ready to get a new cooler for your beach trip, but aren't sure which insulated bag is right for you - check out our list of the best coolers. These bags are all collapsible, convenient and travel-friendly, making them perfect for your beach adventures. In addition, these beach coolers are made in a safe, eco-friendly way so you can buy with confidence. Now, you just need to determine which beach cooler is the right beach cooler for your needs.