How to choose a men's gym bag
25-12-2019
For fitness enthusiasts or just exercising occasionally, a gym bag is an essential device. A person's gym bag makes it easier to exercise for the day by organizing his gym clothes, shower and beauty supplies, towels and other exercise supplies in a convenient place. Athletes were the first to use a special design to store gear, but the practicality of the bag allowed them to transition to everyday use.
  In order to meet certain requirements that are not needed for other luggage. It must be large enough to hold everything a man needs in the gym or on the track, but it must also be packed in a locker, or it can easily be placed in the trunk of a car. Depending on where and how often they are used, gym bags must withstand rougher handling than travel bags or briefcases that occasionally go to the office. They often bring wet clothes and towels, liquids that may spill, and sweat after exercise, so they must be easy to clean and resist mildew.
  As with other accessories, the gym bag is also an aesthetic point of view. As an extension of a person's sense of fashion, it should fit his personal style. When the manufacturer makes a stylish look, it looks less like a gym bag, more like delicate luggage, a colorful nylon bag, like a classic athlete model, and a rugged rucksack that can take into account hiking accessories.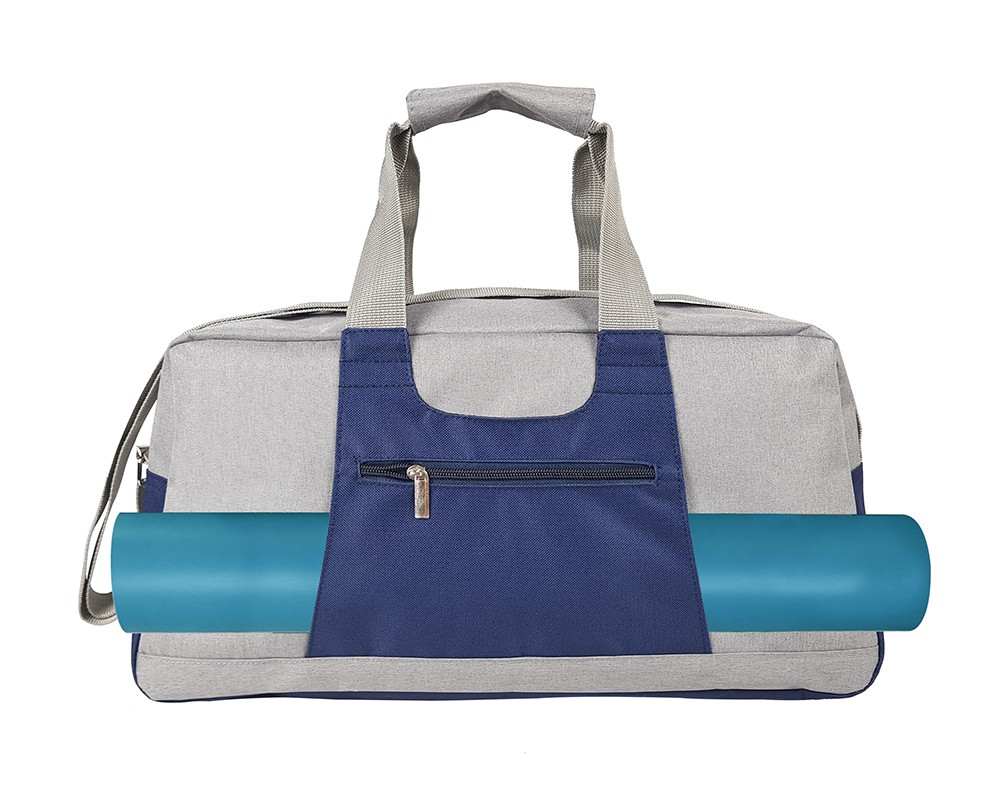 Different activities require different bags. A lightweight backpack that an athlete carries, just like a large gym bag that weightlifters plan to hold in the gym for a long time.
  Sometimes called a kit or a small bag, a duffel bag is the biggest choice for a gym bag. The unique narrow shape makes them easy to open and store in a gym locker. Modifications to the shape may have a square or semi-circular cross-section, instead of the usual round side profile of a traditional cylindrical bag, but all styles are equally suitable for use as gym bags. Its main advantage is its size; men with a lot of fitness equipment may prefer these spacious bags.
  Some duffle bags have shoulder straps and handles. An additional strap is a convenient feature if the backpack is carried a considerable distance, or if the weight in the carrying bag may be uncomfortable.